Dr. Kelly Bio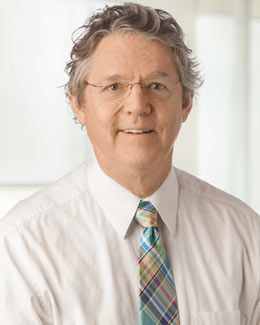 Undergraduate Degree: 1970-1974 University of Minnesota, Morris, MN
Medical Degree: 1974-1978 Creighton University, Omaha, NE
General Surgery: 1978-1980 Case Western Reserve, Cleveland, OH
Orthopedic Residency: 1980-1984 Case Western Reserve, Cleveland, OH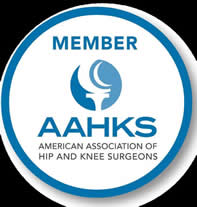 Fellowship: 1984-1985 Adult Reconstruction, Mayo Clinic, Rochester, MN
Memberships:

Certified, American Board of Orthopedic Surgery
Member, American Association of Hip & Knee Surgeons, 1991
Member, American Academy of Orthopaedic Surgeons
Recertification: American Board of Orthopedic Surgery, 1-1-2018 to 12-31-2027
Specialties:
Total Knee Replacement (Gender Specific)
Partial Knee Replacements: Uni-compartmental, Bi-compartmental, and Patella-femoral
Total Hip Replacement with Kinnectiv Technology (Gender Specific)
Knee Revision Surgery
Hip Revision Surgery
I was raised in Rochester, MN in a family of eight children. I had an early exposure to Orthopedics as my father was in charge of the orthopedic training program at the Mayo Clinic.
My practice is the care of arthritis of the hip and knee and I specialize in knee and hip replacements. My special interest is partial knee replacement through a small (mini) incision.
As of January 1, 2018 I have performed over 6,900 joint replacements including:
2,018 total knee

2,025 partial-knee

59 patella-femoral and 44 bi-compartmental partial knees

455 total knee revisions

1,917 total hips

464 hip revisions
In 2016, I performed 129 knee replacements, 70% were partial knees of the medial or lateral compartment, 1% were bi-compartmental knee replacements replacing two of the three compartments of the knee, 6% were partial knee replacement of the patella-femoral joint, and 22% were total knees. This would indicate that approximately 78% of the time when surgery is required, a full knee replacement can be avoided.
   I have performed partial knee replacement since 1985. In 2001, I began doing this through a minimally invasive approach utilizing a 4 inch incision. The muscle or tendon is not cut, allowing for faster recovery. You start ambulating the day of surgery and may be dismissed the day of surgery or the following day. Therapy may be on your own or with a physical therapist 2 times a week for 3 weeks. You may return to work in 2 to 3 weeks .
   In 2004, I began doing ceramic total hip replacement.
   In 2005, I began performing the Zimmer "Gender Specific Knee". These knee implants are made specifically for women or men.
   In 2011, I began performing patella-femoral and bi-compartmental knee replacements which preserve the anterior and posterior cruciate ligaments and avoid total knee replacement.
Would You Like To Make An Appointment To See Dr. Kelly?
Click Here To Find Out How.